︎

Hola, I'm Sophia.

Welcome to my
creative Neighbourhood.
Bachelor Project

The Print Magazine "La República Banana" shows ten different visual artists & designers from Bogotá, Colombia. It builds a bridge and opens the door into the creative scene of a vibrant City.

140 Pages
Bilingual German / Spanish

Please reach out if you are interested in a copy.

07/2021
Art Direction & Editorial Design
Design for an E-Magazine about
the mysteries Topic of Clouds.

The interactive, digital Magazine lets the reader discover scientific facts about Clouds as well as get lost in some visual pleasures.

07/2020
E-Pub Editorial Design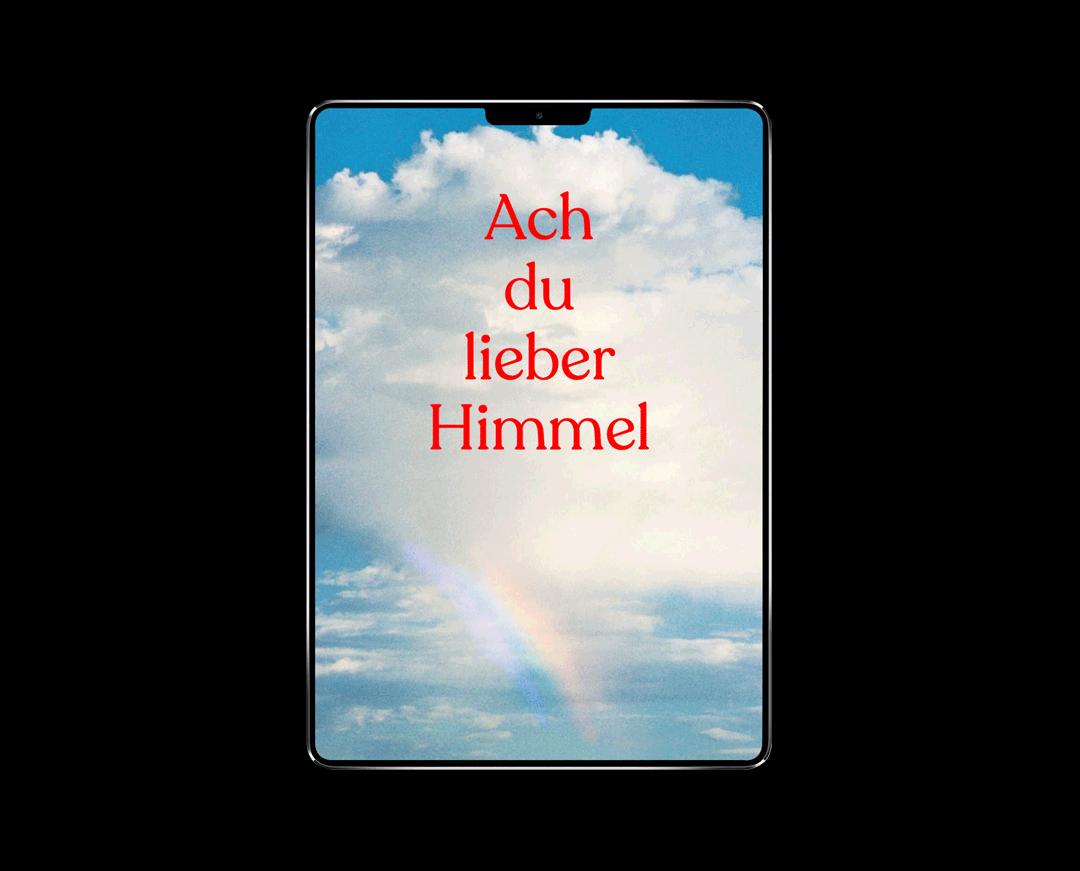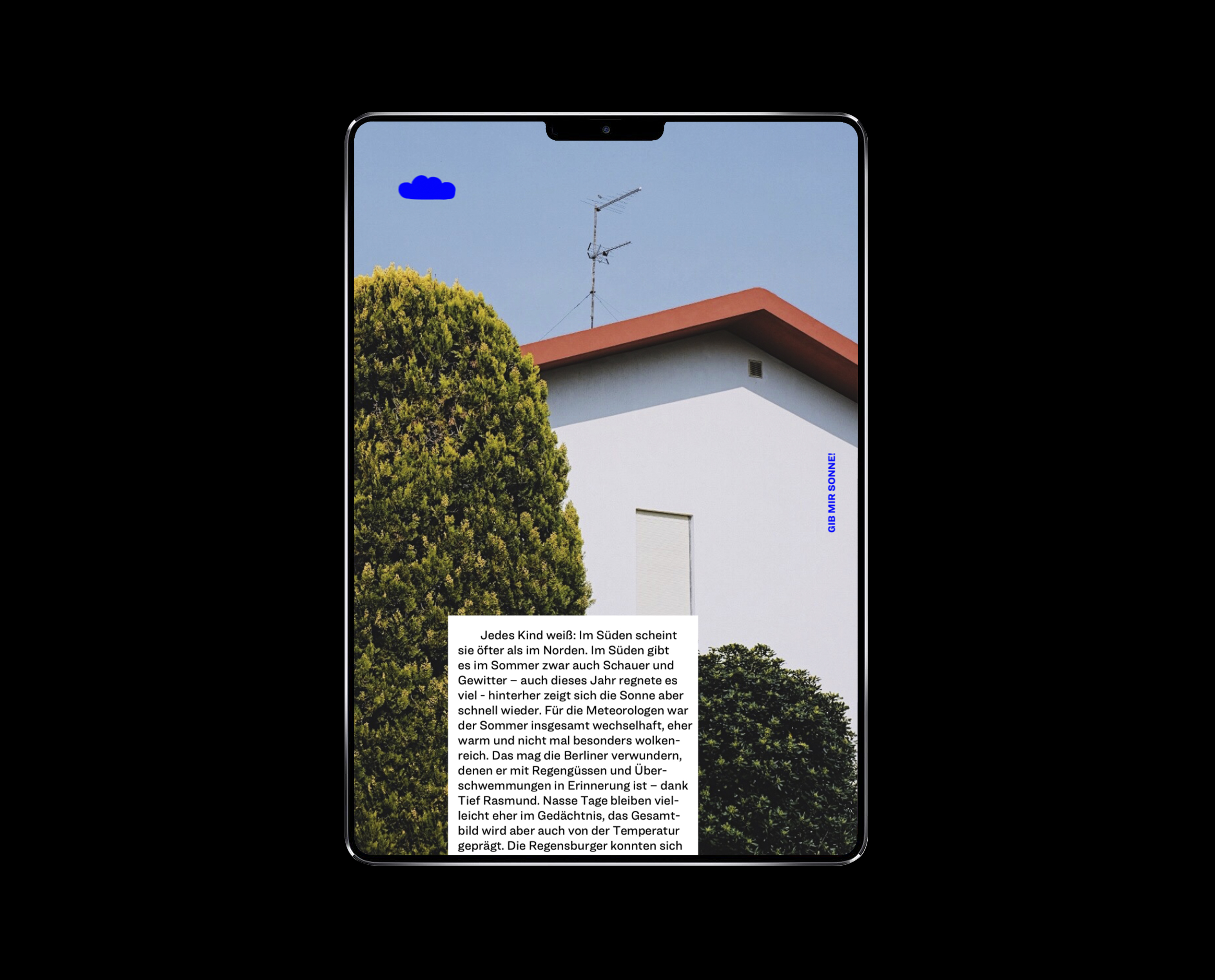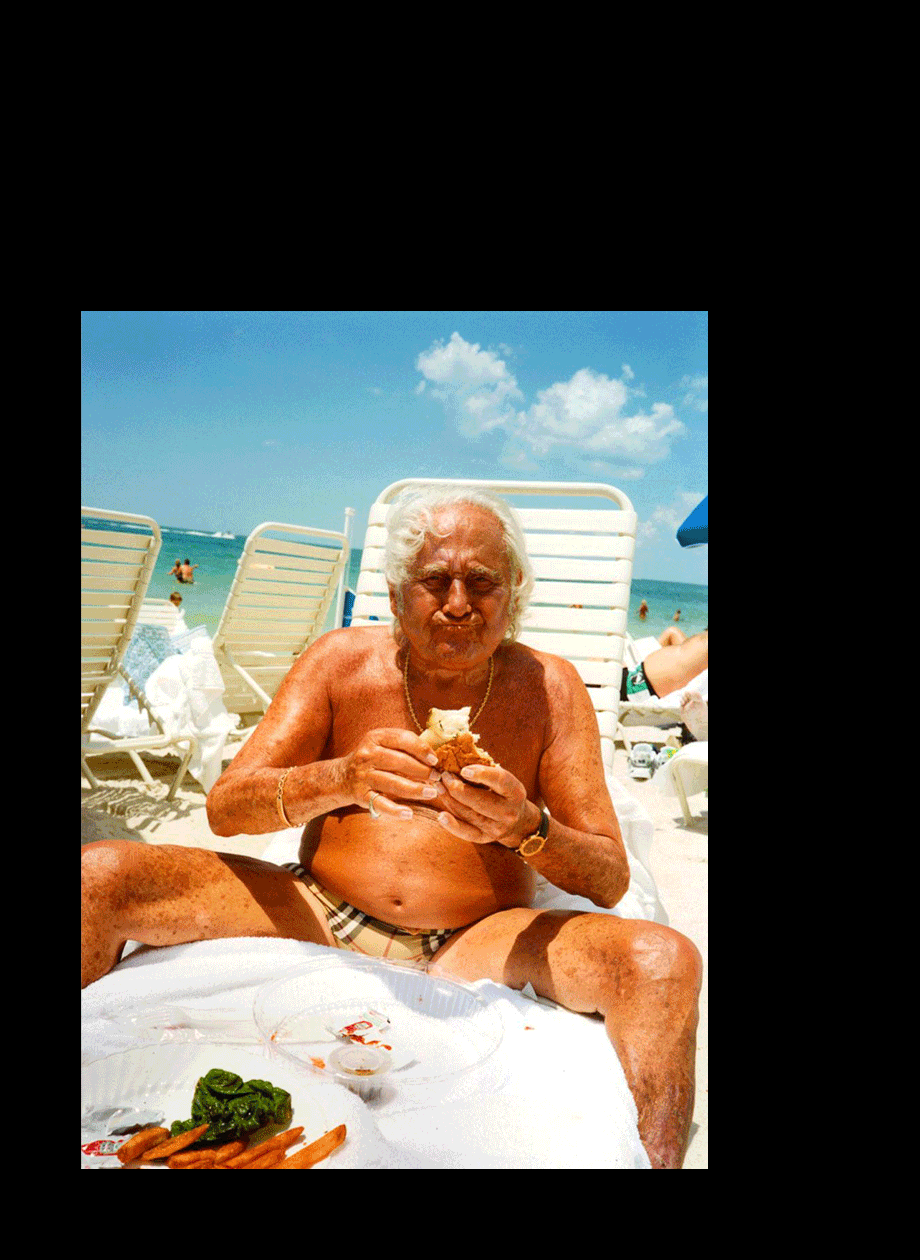 Ginger is a community magazine, celebrating creativity and diversity in the region of Nuremberg.
A collaborative project where many different creatives from the region are involved. I was part of the Creative Direction for the Magazine.
Here is a Layout I did for a croatian wine shop where I manually scanned the Typography to make it look drunk. ;-)
02/2020
Editorial Design

Corporate Design for the Brand "La República Banana" which reflects the colorful and divers culture of Colombia.

With it's loud and bright design it invites people from Europe to dive into the exotic world of South America.

07/2020
Corporate Design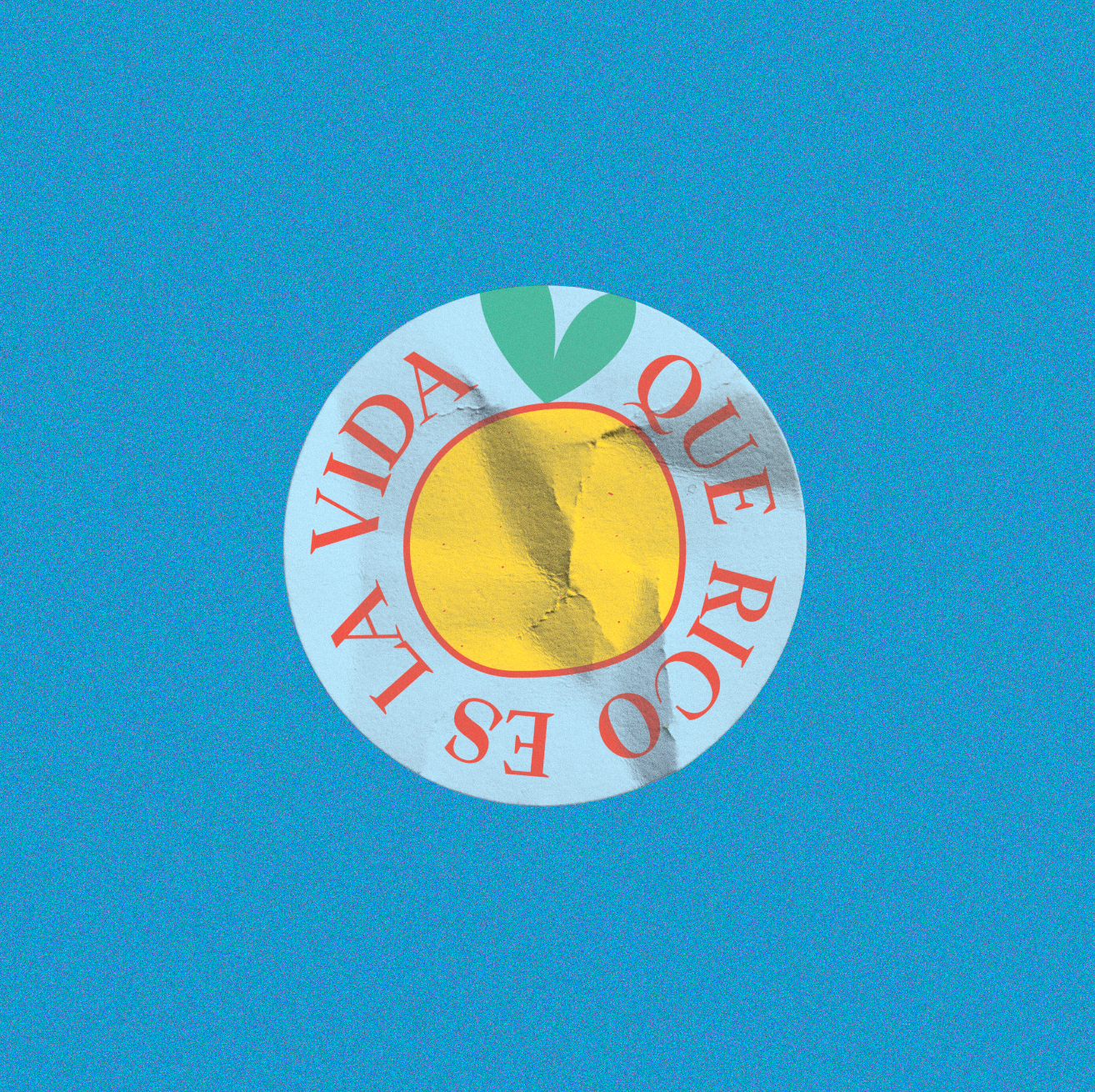 Zine filled with italian recipes created by students during their Project Week in Spello, Italia.

Printed on coloured paper with blue and black ink.

05/2019
Editorial Design